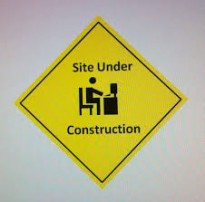 Please forgive the dust and debris, but this website is under construction.
I had the unfortunate experience of being hacked by some Eastern Europeans – damn Bolsheviks! I made the mistake of opening up this website to multiple users when I first constructed it because I linked it to my www.thomasmcgann.com website. Big mistake.
This meant that once hacked, my website information could be sold (I am assuming) to numerous nefarious individuals or groups. At one point a hundred or so websites were connected to mine. The resultant heavy traffic alerted Web Hosting Hub to the problem. I was informed that I would have to take down my website. This process has taken weeks to resolve.
I am sorry for the inconvenience. Please bear with me as I rebuild.
Thanks.
P.S. The paperback version of The Riddle of Riddles is soon to be released. Yea!